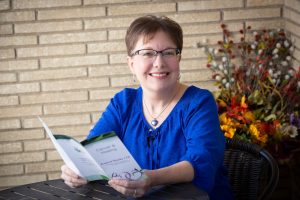 Join us as we speak with Katherine Knoploh, Cancer survivor and Speaker.  After going through cancer treatment and being declared as having no evidence of disease, often a cancer patient is left with fears about recurrence. This is often referred to scanxiety in the cancer community, but I call it cancer-xiety, because these fears can be triggered by simple things, such as a new ache, or a medical screening, or a check-up with an oncologist. The fears of recurrence may occur, but it CAN be managed. My goal is to help cancer patients not think about their cancer everyday, and manage their fear of recurrence.  To learn more about Katherine, visit her site.  
Meeting planners feature your event: 
https://bookspeakrepeat.wufoo.com/forms/q4w92b2105z905/ 
Speakers looking for help with getting more engagements and conversations with meeting planners:  www.bookspeakrepeat.com 
Intro Song: Ikson - A While feat. Carl Storm (Vlog No Copyright Music)
Music promoted by Vlog No Copyright Music.